Tools and Resources
When you're starting or growing a business, having the right tools, training and resources can make your job exponentially easier. Here are a few of the tools and systems I use in my own business:


Joint Venture and Referral Management

We all know the classic networking story: you spend time and gas money to go to a networking event, give your elevator speech, listen to others' speeches, chat, exchange business cards, promise to send clients to each other "if I meet someone who needs you," and then... nothing.

Some people wait for responses they never get, others follow up and get no response, still others follow up and get a reply... but seldom does all that time, effort and expense actually result in a referral.

That's why I work with Matt Radin, also known as JV Man: joint venture manager, mediator and attorney. He brings groups of referral network members together in a Managed Joint Venture (MJV), matches them with people who have the same ideal client, then works with those clients to make sure they get connected with all the MJV members they need to get the results they want.

I've saved countless hours of driving and networking by having Matt do the work of finding and evaluating network members for me, and he encourages your fellow members' clients to work with you, so you don't have to count on busy business owners remembering to recommend you. He also helps members collaborate to offer better and more comprehensive solutions than they could provide by themselves.

If you want to learn more about Matt and Managed Joint Ventures, and to see if you might qualify for a membership, schedule a call with me.

---

AllProWebTools: An All-In-One Ecommerce System

If you need an all-in-one ecommerce system, AllProWebTools is a great option. It includes website hosting, a shopping cart, email marketing, a blog that enables you to post immediately or schedule posts for the future, contact import and export, and more.

In my experience, their customer service is amazing; they're fast, knowledgeable, and ready to go above and beyond to make tasks as easy for you as possible.

Visit their website to learn more about AllProWebTools.


---

Interact: An Online Quiz Generator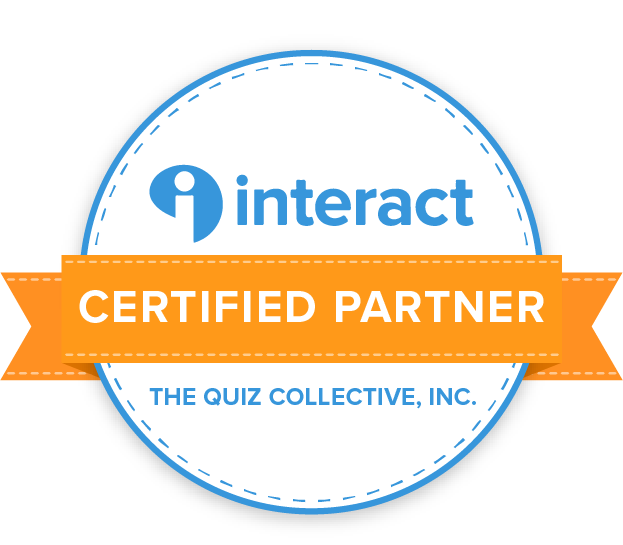 If you want to learn more about your audience, and to use that knowledge to offer them products that are suited to their current situation and needs, Interact makes it easy for you to create quizzes that assess their personality, level of knowledge, current strategies, and more.

If you want to get a sneak peek at the inside of the program, I shared a step-by-step walkthrough of their system in this blog post.

There is a free version as well as several paid tiers, so you can choose the package that suits your needs and budget.

Visit their website to learn more and sign up.



---

Google Docs: An Easy Way to Collaborate on Documents

If you frequently exchange documents with clients, business partners, employees, or other business contacts, you've probably found that email attachments can be a pain to use. If a document requires multiple revisions, you can end up with several versions of the same document cluttering up your computer, and some spam filters intercept emails that have attachments, even if your attachment-free emails normally reach the recipient's inbox.

Email attachments don't give you the ability to have two or more people looking at the same version of the document, so they can see, approve, or make suggestions on your changes as you make them.

There's also the fact that, if you and your team are using different text processors, you might have formatting problems or difficulty tracking changes when Person A uses a different program to open the document than Person B used to create it.

That's why my team and I mostly use Google Docs to manage our documents. We can share documents with specific people, keep them completely private, or make them available to anyone who has the link, and we can all work on the same document at the same time, so changes can be seen and approved as they're made.

Its change tracking feature is easy to use, and you can download documents or upload files that were created outside Google Docs.

Visit their "about" page to get the details and access Google Docs.


---

Weebly

This is the platform I used to create my first website, and its flexible drag-and-drop, what you see is what you get interface is still my favorite when it comes to website design. Even a total beginner can easily create an attractive website with this system.

Some of its paid tiers include ecommerce features, such as an integrated shopping cart. I haven't personally used its ecommerce features, but they are available if you want them.

In the interest of full disclosure, there are a couple downsides to this system:

1. They occasionally roll out updates without adequately testing them, resulting in frustrating, bizarre and time-consuming bugs. Thankfully, this doesn't happen often.

2. While I found their website builder somewhat easier and more enjoyable to use than AllProWebTools', their customer support isn't nearly as good.

Visit this page to learn more about their pricing and features.


---
I hope you found this list of resources helpful! If you have any questions, feel free to ask.